If you are wondering how COVID-19 will affect our weekly gatherings,
please read our COVID-19 statement
We strive to be a leading spiritual center for the local community. In today's world, there are many of us who seek meaningful relationships, a way to soften and open their hearts, and a path to connect with God. Since 1958, we have wholeheartedly welcomed members of the greater Bismarck community to join us in song, service, worship and prayer.
Come, join us.
Ruth Circle Meeting
7:00 pm
Lois Circle Meeting
1:00 pm
Church Leadership
Meeting
6:30 pm
​
AWANA and
412 Youth Group
Cancelled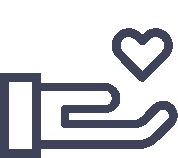 "Whoever is generous to the poor lends to the lord, and he will repay him for his deed."