Updated October 26, 2020
​
In response to the increased Covid cases in the Bismarck/Mandan communities, and after consulting with church members, and other community churches, effective immediately the FBC church leadership team has decided to transition to online services through the end of November.
We will stream every Sunday morning starting at 10:00 am (central time zone)
Please join us at our YouTube channel at: HERE or listen to the
recorded version HERE.
​
Also, masking is required in the church building when you are unable to socially distance from others. We will have masks available if you do not have one.
Please continue to pray for one another during this time of grieving and pray for
our leadership team as we work on pulpit supply and start the process
of finding an interim pastor.
​
​
​
​
October 20, 2020
Due to COVID, a private memorial service is scheduled to celebrate
Pastor Bob Weiss.
You may view the recording or watch the livestream at 4:oo pm
(Central Time) today, Tuesday October 20th, 2020
via Eastgate Funeral Service Web Site here
​
In lieu of flowers, memorial may be made to the
​
Northridge School Ministry of First Baptist Church
306 E Divide Ave
Bismarck ND 58501
​
​
​
Covid-19 Updates
Updated October 1, 2020
​
Greetings FBC Family! In-house worship services started on
Sunday, June 7th at 10 am. It is a relief for
some to be able to worship in person again, but we realize that this
still comes with a risk . Covid-19 is still active in our community and
research shows that people can carry the disease and not have symptoms.
The CLT has devised a plan using CDC guidelines, as well as information provided by American Baptist Churches of the Dakotas , to keep our church members as safe as possible. We ask that if you choose to worship with us at First Baptist that you do your best to follow our plan for keeping our congregation safe.
Please also understand that as information on this virus changes, our plans may also change. We will keep you updated as much as possible when we make
changes to our guidelines.

The first step we have taken is to have the church professionally sanitized and carpets cleaned. This will be done on June 3rd. We have also developed a plan for disinfecting after weekly services and any church use by other groups.

Some of the keys to preventing the spread of Covid-19 are social distancing, limiting the spread of the virus through the sharing of frequently touched objects and good hand hygiene. Masking has been shown to prevent droplet transmission of the virus while talking, singing, coughing, sneezing, etc… Per the CDC, the use of masks also helps to prevent transmitting the virus by those who may be carrying it and do not know it. We will be implementing the following guidelines for our Sunday Services.

1. Hand sanitizer will be available throughout the building. Please use it when you enter the building and when you leave.
2. Masking is recommended, but not required. We would encourage you to mask if you plan to sing. We will have masks available if you do not have one and would like to wear one.
3. We will have seating in every other pew. Members of the same household can sit together, otherwise there should be 6 feet distance maintained between other members.
4. Please maintain social distance as much as possible. In other words, please do not shake hands, hug or congregate in groups.
5. Please bring your own Bible. The church Bibles have been removed from the pews at this time.
6. Feel free to bring your own coffee. We will not be able to serve coffee or food at this time.
7. We will not have a nursery available at this time. We will also not have the busy bags. We ask
that your children sit with you. Please feel free to bring quiet activities for them.
8. Please respect areas of the church that are blocked off. We will be limiting the space that is used so that we do not have to continually disinfect the entire church.
9. Use the front door for entry and exit at all times.
10. We will not have a formal offering time during the service. We will have an offering box available at the back of the church for you to place your offering in before or after church. We will continue to have online offerings available on our website.
11. If you do not feel well, please stay home.

Please do not feel that you need to attend church in person if you are at high risk or are not comfortable with being around others. Our worship team is hoping to record the live service and it will be available by Sunday evenings if all works as it should. This may be a work in progress due to technology issues, so please be patient with us. If you want a recorded CD weekly, please contact the church office and let
Shirley know.

We look forward to seeing those of you who are able to attend in person and we continue to pray for a return to normalcy.

Kathy Martin, Church Moderator
​
​
Sunday Services - Online
We will still have our virtual worship service on Sunday mornings.
We invite you to join us HERE
​
Church Calendar
All other events within our building have been suspended until further notice.
You can follow us on FACEBOOK to also find up-to-date information.
You do not need to have a Facebook account to view our page.
Church Office
The First Baptist Church office is continuing regular hours of Monday -Thursday, 8:30am to 1:00pm. If you have an emergency or are in need of speaking with the pastor, please call the office at 701-223-8614 and leave a voicemail or email us HERE and we will get in contact with you as soon as possible.
We want to encourage each and every person to check in on their neighbors and do what they
can to provide for their immediate needs. Hebrews 13:16 challenges us to
"Do what is good and to share, for such sacrifices are pleasing to God."
Thank you for being the Church.
​
Ways to Give
Understanding that ministry is continuing in a number of ways during this crisis and ministry needs continue
to grow, we are providing multiple options for you to continue your faithful giving to First Baptist Church.
​
Online: firstbaptistchurch.org/give
Mail check to 306 E Divide Ave, Bismarck, ND 58501
​
We strive to be a leading spiritual center for the local community. In today's world, there are many of us who seek meaningful relationships, a way to soften and open their hearts, and a path to connect with God. Since 1958, we have wholeheartedly welcomed members of the greater Bismarck community to join us in song, service, worship and prayer.
Come, join us.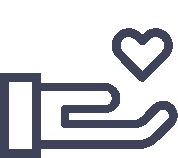 "Whoever is generous to the poor lends to the lord, and he will repay him for his deed."