Updated October 26, 2020
​
In response to the increased Covid cases in the Bismarck/Mandan communities, and after consulting with church members, and other community churches, effective immediately the FBC church leadership team has decided to transition to online services through the end of November.
We will stream every Sunday morning starting at 10:00 am (central time zone)
Please join us at our YouTube channel at: HERE or listen to the
recorded version HERE.
​
Also, masking is required in the church building when you are unable to socially distance from others. We will have masks available if you do not have one.
Please continue to pray for one another during this time of grieving and pray for
our leadership team as we work on pulpit supply and start the process
of finding an interim pastor.
​
​
October 20, 2020
Due to COVID, a private memorial service is scheduled to celebrate
Pastor Bob Weiss.
You may view the recording or watch the livestream at 4:oo pm
(Central Time) today, Tuesday October 20th, 2020
via Eastgate Funeral Service Web Site here
​
In lieu of flowers, memorial may be made to the
​
Northridge School Ministry of First Baptist Church
306 E Divide Ave
Bismarck ND 58501
​
​
Church Calendar
All other events within our building have been suspended until further notice.
You can follow us on FACEBOOK to also find up-to-date information.
You do not need to have a Facebook account to view our page.
Church Office
The First Baptist Church office is continuing regular hours of Monday -Thursday, 8:30am to 1:00pm. If you have an emergency or are in need of speaking with the pastor, please call the office at 701-223-8614 and leave a voicemail or email us
HERE and we will get in contact with you as soon as possible.
We want to encourage each and every person to check in on their
neighbors and do what they can to provide for their immediate needs.
Hebrews 13:16 challenges us to
"Do what is good and to share, for such sacrifices are pleasing to God."
​
Thank you for being the Church.
​
Ways to Give
Understanding that ministry is continuing in a number of ways during this
crisis and ministry needs continue
to grow, we are providing multiple options for you to continue your faithful
giving to First Baptist Church.
​
Online: firstbaptistchurch.org/give
Mail check to 306 E Divide Ave, Bismarck, ND 58501
​
We strive to be a leading spiritual center for the local community. In today's world, there are many of us who seek meaningful relationships, a way to soften and open their hearts, and a path to connect with God. Since 1958, we have wholeheartedly welcomed members of the greater Bismarck community to join us in song, service, worship and prayer.
Come, join us.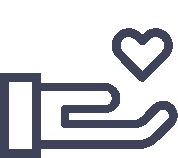 "Whoever is generous to the poor lends to the lord, and he will repay him for his deed."